A data center building leased to LexisNexis outside Dayton, Ohio, has been bought by Cincinnati IT consultant Encore Technologies.
The Dayton Daily News reports that Florida bank TIAA FSB sold the building at 9333 Springboro Pike in Miamisburg to an Encore affiliate known as 4620 Wesley LLC, for $5 million, according to Montgomery County property records. The land was sold in a separate filing for $1.2 million.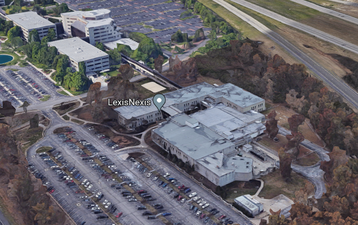 According to CommercialCafe, the 73,632 sq ft (6,840 sq m) building – known as Building 1 – was constructed in 1980 and sits on 12.56 acres. Previous reports suggest it is used as LexisNexis' dedicated data center and is fully occupied by the company.
Founded in 2014 and based in the Norwood area of Cincinnati, Encore provides colocation, cloud, and various MSP offerings from its existing 60,000 sq ft facility.
John Burns, chief executive of Encore Technologies, told DDN that LexisNexis has another four years on its lease at the site in Clermont County's Miami Township. His hope is that LexisNexis continues to have a presence there after that.
"We're interested in the asset because it's a data center asset, and that's what we do," Burns said. "We build and run data centers; our own data centers, and then data centers for other customers."
"Our intention is to have a presence up there at some point," added Burns.
Dana Greenstein, director of corporate communications for LexisNexis, said: "Our lease remains in place, and this sale will have no impact on our current business or our future plans. The Dayton location remains an important part of our global footprint."
LexisNexis can trace its roots back to the 1960s when Mead Corporation purchased Data Corporation, which was reformed into Mead Data Central (MDC) in 1970 and headquartered in Dayton, where Mead was also based at the time. The company has been gradually reducing its footprint in Dayton in recent years.
Cleveland-based commercial real estate development company Industrial Commercial Properties LLC (ICP) and Industrial Realty Group, LLC (IRG) acquired the LexisNexis-occupied office campus in Dayton in 2021. The 391,000 square foot campus is located on 60 acres and includes a number of buildings along Springboro Pike.
"Our company has a long history of operations and innovation in Ohio and the Dayton area," LexisNexis said at the time. "While we no longer own any property in Miamisburg, we have long-term leases...and we have no plans to leave."
At one point LexisNexis operated several data centers in the US, Europe, and Asia; Two self-operated facilities in Ohio and another in Alpharetta, Georgia; single locations inside (formerly IO) Iron Mountain facilities in Ohio, Arizona, and New Jersey; a Databank facility in Illinois; a data center in Dublin, Ireland; another in a Digital Realty facility outside London, UK; and one in a PCCW building (recently bought by Vantage) in Hong Kong. How many the company still operates is unclear; it is a known AWS customer.