Chinese electronics giant Lenovo is building a range of converged infrastructure products in partnership with storage specialist Nimble Storage.
As part of the initiative, hardware from Lenovo will be equipped with software from Nimble, including the InfoSight platform for predictive storage management.
The partnership will kick off with a series of servers called ThinkAgile CX, which will start shipping at the end of October.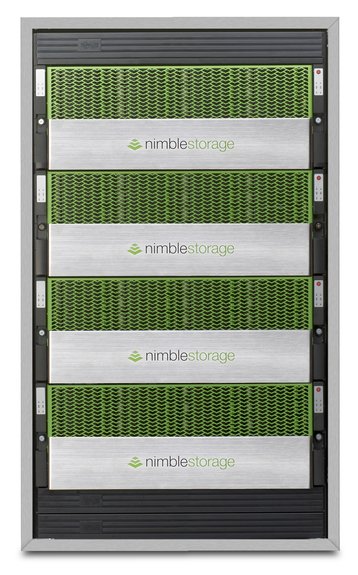 Playing with the big boys
Nimble was established in 2010 and made its name by designing hybrid arrays, at a time when the high cost of flash prevented wider adoption of faster storage.
To save customers money, the company also developed analytics software that enabled its arrays to automatically move storage workloads to the most appropriate medium, either flash or disk, later sold under the InfoSight brand.
In 2012, Nimble entered a partnership with Cisco and its hardware became available as part of the SmartStack, a converged infrastructure solution that combined the Adaptive Flash storage arrays with Cisco Unified Compute System (UCS).
Nimble launched its first all-flash array earlier this year.
Now, the company has banded together with Lenovo, one of the world's largest manufacturers of x86 servers. Lenovo plans to integrate its XClarity infrastructure management software with Nimble's InfoSight. The two companies will work together to create "self-healing" system management capabilities across storage, compute, and networking.
Lenovo hopes that the result will slash the time IT teams spend managing infrastructure, and free them up to focus on strategic projects.
According to recent data from Forrester, American businesses were allocating 45 percent of their tech budgets to ongoing operations and maintenance, and just 29 percent to new project spending.
"By combining our innovative technology with Lenovo's global footprint and product scope we'll provide a portfolio of high performance, application optimized solutions that minimize infrastructure management and lower overall support costs," Suresh Vasudevan, CEO at Nimble Storage, said.