Lenovo will be building and managing the cloud platform for SAP's HANA database platform to customers in China. The arrangement is a change from SAP's normal practice of managing its own cloud.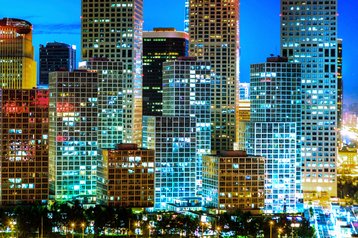 The cloud structure, due to be available by mid-2017, will be customized by both parties, with Lenovo supplying performance-boosting x3850 and x3950 X6 servers for the core infrastructure, and System x3650 M5 to power the application servers.
Lenovo will also manage and support SAP HANA's database and applications, providing customer technical support, while SAP will keep tabs on the deployment and support process to make sure all runs smoothly.
An all-round win? 
Due to China's stringent policies with regards to foreign company operations on its soil, it was essential that SAP form an alliance with a Chinese-owned tech company in order to deploy its service. 
Lenovo was probably the obvious choice: it has already gained SAP experience running HANA services elsewhere in the APAC region, and is presently the company's most significant customer in China.
It's a useful boost for Lenovo, which recently announced a 67 percent dip in overall profits year-on-year, including a 20 percent drop in its Data Center Group gains.
This new deal, in attempting to provide a wider customer base to SAP-HANA based applications, could help Lenovo climb up a step of the ladder towards profitability.