Last month, after Lenovo's data center business saw sales drop 20 percent year-on-year, its chairman declared: "We have to refine the business model."
Now, the company has taken its first steps towards turning the struggling division around, creating new business units and nabbing Intel's CIO Kim Stevenson.
Le-new-vo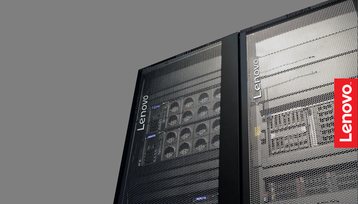 Lenovo has formed new business units focused on five market segments: data center infrastructure; software-defined data centers; high-performance computing and artificial intelligence applications; hyperscale systems, and data center services.
Each segment will be led by a general manager, with Stevenson SVP and GM of its data center infrastructure (DCI) business segment.
Three current Lenovo executives - which the company highlighted had been with the company for around a year - will lead other segments, reporting to Kirk Skaugen, EVP and president of Data Center Group, who himself joined from Intel just last November.
Paul Ju will be VP and GM of Hyperscale; Madhu Matta, VP and GM of HPC and AI; and Radhika Krishnan, executive director and GM of software-defined data center.
The last segment, data center services, will keep its current VP and GM Laura Latrell.
Speaking on the reorganization, Skaugen said: "Kim is a widely respected and highly accomplished technology leader, and we're honored to have her join our team.
"Lenovo is attracting some of the industry's best talent as we continue to expand our capabilities and breadth of solutions as a data center company. In addition, our new market segment-driven structure and global sales and marketing organization will enable us to be even more dynamic and responsive in helping our customers navigate today's rapidly evolving technology and business landscape."
The company, which has seen its shares fall steadily since its early 2015 highs, faces stiff competition in the data center space. Most recently, last week Gartner reported that Huawei had overtaken its fellow Chinese company to become the third largest server supplier in the world.