Lenovo has experienced a seven percent growth in sales during its Q2 2020 report; increasing its total revenue stream to $14.5bn.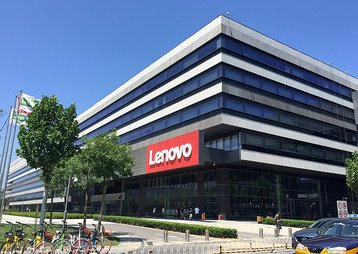 Growth across the board
From that total revenue, the computer and hardware manufacturer's profits rose 53 percent to $470m from last year.
Lenovo's Q2 ended September 30. Of its seven percent increase in total revenue, sales of Lenovo's PC and Smart Device Group also rose eight percent annually to $11.4bn. On the other hand, Lenovo's data center division reported total revenue of $1.48bn, up 11 percent annually.
The company's data center equipment growth is up 34 percent when compared with Q2 2019, and revenue in the enterprise and SMB markets was flat year over year. Lenovo also saw annual growth in software-defined infrastructure, up 22 percent; software sales increased 47 percent; and services rose 11 percent.
Lenovo Chairman and CEO Yang Yuanqing said: "Our record results this quarter reflect our ongoing commitment to meeting the needs of the rapidly growing work, learn and play-from-home economy. As the world continues to adjust to the 'new normal', we are confident in the long-term growth potential of both devices and cloud infrastructure.
"We will continue to leverage our core competencies of operational excellence and global/local footprint while accelerating our service-led transformation to better grasp opportunities and drive sustainable growth."