In a pitch to become major players in provision of the new generations of data centers, Juniper Networks and Lenovo have joined forces to combine their respective networking products and x86 servers. Effectively, Lenovo will act as one-stop shop for the combined range of solutions.
The two companies will develop products to support current moves towards the disaggregation of hardware and software as enterprise and web-scale customers move towards converged, hyperconverged, and hyperscale infrastructures. New products and combinations will be created based on the Open Network Install Environment (ONIE).
Everybody wins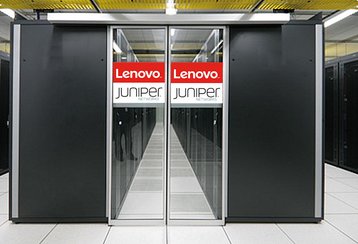 Customers will be able to purchase Juniper's portfolio of networking hardware and software-defined networking (SDN) software directly from Lenovo to simplify the buying process and to offer consolidated support. Both companies will also collaborate on new product options that target enterprise customers, service providers, channel partners and systems integrators on a worldwide basis.
The partnership will also bring Lenovo's local expertise to Juniper, helping develop products that address the specific requirements of the Chinese market.
Gerry Smith, executive vice president and chief operating officer at Lenovo's PC and Enterprise Business Group, said, "Lenovo is on a mission to become the market leader in datacenter solutions. Our partnership with Juniper Networks provides Lenovo access to an industry leading portfolio of products that include software defined networking solutions – essential for state-of-the-art datacenter offerings."
What Lenovo brings to the table is a range of servers and switches. In a deal last August, the company already agreed to badge SimpliVity's OmniCube hyperconverged hardware. The addition of Juniper's array of routers, switches, network management software, network security products and SDN technology it will open up a wide range of possible combinations.
Where network management is concerned, Lenovo's xClarity will be linked to Juniper's Network Director and Contrail SDN. The need is for easy administration and fast provisioning so it is expected the partners will work together to produce a single interface for ease of use.
Rami Rahim, chief executive officer at Juniper Networks, said, "Partnering with Lenovo expands Juniper's strategy to deliver a full-stack solution for a wide-range of datacenters: from the mid-range enterprise to private cloud, and to hyperscale customers. We are excited about collaborating with Lenovo to leverage the full power of our IP-networking portfolio based on JunosOS and Contrail, in delivering the next generation of converged, hyperconverged, and hyperscale solution to customers in China and globally."