New Latin American data center firm Layer 9 Data Centers has closed a Series A investment round and is planning a 64MW data center campus in Mexico.
The company announced this week that it has closed a Series A investment led by a 'consortium of industry veterans', including LBS Power, but didn't share the amount raised. In a Form D filing with the SEC, the company raised ~$7M in late May this year, but it is unclear if that was a prior seed round.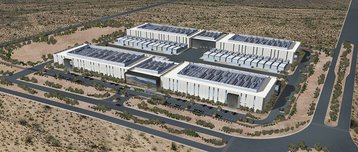 Founded in 2020, Layer 9 aims to develop two 32MW powered shell buildings with turnkey data center suite capacity in the Bajio region of Mexico in late Summer 2023. The company plans to use the proceeds from this Series A investment to secure the necessary critical infrastructure and land to support data center development.
"We are privileged to announce the closing of our highly anticipated Series A equity financing, which was oversubscribed and backed by a highly accredited investor group within the digital infrastructure sector, including LBS Power. With this capital, we look to launch our entry into Latin America, delivering hyperscale data center solutions within the country of Mexico catered to cloud service providers," said Layer 9's CEO, Michael Ortiz.
In January 2022, Layer 9 secured a Power Purchase Agreement with access to no less than 100MW of power, with exclusivity rights and secured options to acquire additional land and power in a second region of Mexico near Monterrey.
Ortiz's previous roles include stints at Hemisphere Capital Advisors, Keyser, and Colliers. Co-founder and COO Alejandro Cantu Sepulveda previously held roles at Midtronics, Power Distribution Inc, and LBS Power.