UK data center cooling services firm FEL Group is suing CityFibre over unpaid bills, while the UK fiber company is counter-suing, saying the work carried out by FEL was 'not fit for purpose.'
The company, which provided installation & maintenance services to data center clients in the UK, appointed RSM as administrators in May.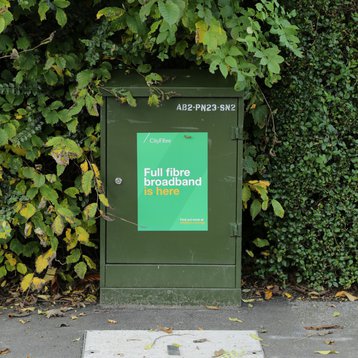 The data center air-conditioning specialist, founded in 1997, collapsed after "protracted negotiations" over a key contract, the administrators said.
RSM said the protracted negotiations over the unnamed contract caused 'significant financial pressure' for the Lincolnshire firm and "impacted its ability to win other business."
"After trying to source additional investment and then a sale of the business, the directors recognized the company was unable to avoid insolvency."
It now seems that CityFibre was the company behind that key contract, and RSM & FEL are trying to claw back some of the money the company was owed. However, CityFibre is defending itself, saying FEL's work was 'not fit for standard' and cost it money to replace.
Construction News reports that FEL issued a High Court claim against major broadband infrastructure developer CityFibre for non-payment of £2.4 million ($2.8m) out of a total bill of £3.7m ($4.3m).
CityFibre reportedly ordered eight fiber-optic exchange containers from FEL, and asked it to carry out other works at its sites.
However, in its defense, CityFibre said the work carried out by FEL was sub-standard.
"Overall standards of workmanship are poor, with misaligned components, badly finished installations, untidy cabling practices, and incomplete work."
"The interior of the container building has been poorly finished, with holes hacked rather than carefully cut, and many marks remain on the linings. The containers are simply not fit for purpose and would be rejected from any site deployment."
The defense document goes on to state that a call was held on Microsoft Teams to discuss the poor workmanship in November 2021.
"At the end of the call, the claimant [FEL staff] inadvertently remained on the Teams call, and its officers and personnel started to discuss [its] project controls.
"It became crystal clear during the conversation that the claimant had deliberately and dishonestly withheld important information, and concealed it from [CityFibre] in respect of the credentials and accreditation of certain employees/persons undertaking work to the containers."
The fiber company has issued a counterclaim, seeking £1.7 million ($2m) in costs from FEL Group, including the expense of scrapping defective containers.
FEL Group secured a £1.75 million loan from BOOST&Co in 2021, with FEL saying at the time it expects to grow 246 percent as a result of winning a contract with CityFibre.
A spokesperson for CityFibre told CN the company was unable to comment on an ongoing legal case.