The survey of the third potential route for a $350 million submarine cable joining Sydney, Auckland and Los Angeles – codenamed the Southern Cross NEXT cable project – found a new itinerary which could make it the company's fastest yet.
The project was mapped by marine surveying company EGS, which scanned 15,000km (9,320 miles) between the cable's two extremities in California, USA and New South Wales Australia.
Speed is of the essence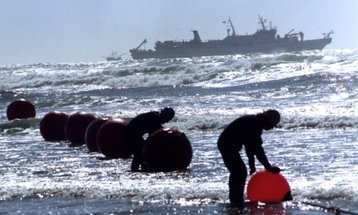 According to SCCN's CEO Anthony Briscoe the cable will "deliver the fastest connection between the shores of Australia, New Zealand and [the] US," an additional 60Tbps over the current 20Tbps capacity.
Eight countries, excluding the three main locations have signed on to use the cable once it is built – these include the Pacific islands of Fiji, Samoa, Tokelau, and Kiribati.
Other systems to connect the Pacific area are underway, all of which are aimed at replacing the SMW3 cable, which, to modern standards, is slower than what can be achieved today.
These include the Indigo route, an Alcatel Submarine Networks led project which will connect Sydney, Perth, Singapore, and Jakarta, hopefully by mid-2019; the Trident submarine cable, spanning from Singapore through Indonesia to Australia, itself due in Q1 2018, and the ASC, a Vocus and Nextgen Networks collaboration which is due to connect Australia, Singapore and Indonesia by August next year.