Langley Holdings is to acquire most of the business and assets of flywheel energy storage and modular infrastructure company Active Power through its Piller USA subsidiary.
Terms of the deal were not announced, and are subject to the usual conditions and the approval of Active Power stockholders. The sale is expected to close in the fourth quarter of 2016.
They have the power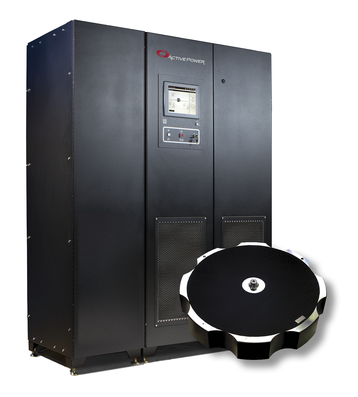 "The addition of Active Power's differentiated flywheel UPS technology to Piller's power protection portfolio will further strengthen its position in the market, creating more compelling alternatives to traditional UPS offerings for mission critical applications," Langley board member Bernard J. Langley said. 
"We plan to maintain Active Power's manufacturing operations in Austin, further expanding our operating footprint in the United States with this acquisition."
Mark Ascolese, Active Power's president and CEO, added: "We are delighted to enter into this agreement with Langley as we believe it equitably addresses the present circumstances facing Active Power with an optimized outcome."
Active Power has struggled in recent years, with the company receiving a deficiency letter from the Nasdaq Stock market this June after its shares closed below the required $1 per share minimum for the past 30 business days. It had until 5 December to increase its share price or be delisted.
"The current capital market environment is very challenging, making it difficult to raise capital through traditional equity financing to support our current operations," Ascolese continued. 
"Langley Holdings is a proven long-term investor and this deal enables us to avoid a costly liquidation process or further funding operations' given our diminished cash balance. We believe it is the best alternative available for the benefit of our stockholders, customers, employees and vendors."
Piller and parent Langley will take over most of the business and the company's name, but some assets will remain. "Our business plan is to leverage the assets not sold to Langley and to acquire and operate businesses that will generate profit and positive cash flows, thereby creating enterprise value and utilizing our net operating loss carry forward and other tax benefits," Ascolese said.
"We believe this strategy is in the best interest of all our stakeholders and will result in higher long term stockholder value than the other alternatives available to us."
Langley, which had revenues of $1.1 billion in 2015, acquired power protection tech and rotary UPS system company Piller in 2004.