Back in June, Hong Kong's PCCW Solutions established an organization of data center operators to enable its members to offer multi-site colocation, cloud and value added services across country borders. The group now has one more member - Lamda Hellix.
The Greek data center company launched in 2003 and offers colocation services to Southeastern Europe across its two Athens data centers, as well as third party facilities.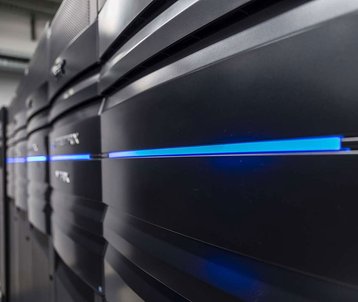 A global partnership
"We are very happy to join forces with D-Infinitum initiated by PCCW Solutions and support our clients' global colocation and hosting needs," Apostolos Kakkos, Chairman and CEO of Lamda Hellix said. 
"Furthermore, we look forward to supporting the D-Infinitum alliance clients from Asia Pacific and North America offering them premium data center services and extensive connectivity in our data centers in Europe."
Ramez Younan, MD of PCCW Solutions added: "D-Infinitum will provide a one-stop hub for clients' global hosting needs enabling them to reap the full benefits of each of the locations to achieve availability, performance, security and capacity requirements.
"Our collaboration with Lamda Hellix will further extend the D-Infinitum footprint to better support global businesses and their expansion into new markets."
Lamda Hellix opened its second data center, Athens-2, in June 2015, with the facility becoming the first to achieve LEED v4 Gold certification.
Athens-2 is 6,000 sq m (64,583 sq ft), has a power capacity of 11MVA, and was built "according to Uptime Institute's Tier 3 standards."