Greek data center provider Lamda Hellix has become the first in the world to obtain LEED v4 Gold certification for one of its facilities.
LEED, or Leadership in Energy and Environmental Design, is a standard developed by the US Green Building Council to identify buildings that lead the way in energy savings and efficiency, and take measures to minimize their environmental impact.
"The world's first green certification of Athens-1 demonstrates that the innovative and sustainable practices of our data centers reduce our carbon footprint, protect the environment and deliver significant economic benefits to our customers. We are proud that the efforts of our Operations Team position Lamda Hellix and Greece among the green technology pioneers of the data center market," said Dimitris Kantaros, director of Data Center Operations at Lamda Hellix.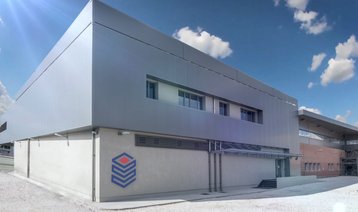 Green in Greece
Lamda Hellix was established in 2002 to design, build and operate carrier-neutral data centers. Its first facility was Athens-1, opened in 2003 and located on the outskirts of the Greek capital.
Over the years, the company has gradually improved the efficiency of the data center, introducing regular monitoring and control of power systems. Similarly, a significant reduction of water consumption has been achieved and "green" procurement and waste management policies have been implemented.
All of these factors helped Lamda Hellix win a DCD Award in 2012 for improving the efficiency of its data center. It won again in 2015 as the best service provider, for the newly built Athens-2 campus.
To qualify for Gold level LEED certificate in both operations and maintenance, Lamda Hellix had to demonstrate that its data center was achieving things like minimizing light pollution, managing its water consumption and keeping its occupants comfortable.