The government of Kurdistan has opened a data center in the autonomous region of northern Iraq.
The Kurdistan Regional Government (KRG) said that the facility was built to Tier III standards, but did not disclose the size of the site.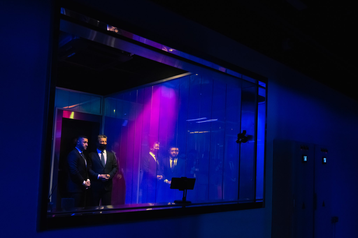 "Three years ago we promised to build the KRG's first modern data center to host citizen and government services," regional prime minister Masrour Barzani said. "Today that became a reality. We now have the critical infrastructure necessary to leap into the digital future."
A research paper co-written by KRG's Department of Information Technology this July noted that while "significant efforts to expand the ICT infrastructure have been underway" for several years, the "current state of backbone network development in Kurdistan Region is in a disappointing situation."
The paper states: "Many factors such as war, lack of transparency and plan, lack of ICT professional and consultancy in the power, ICT project failures, culture, lack of electricity, and many others are the main causes for the current situation."
The KRG is the executive body of the autonomous Kurdistan Region of northern Iraq. 92 percent of Iraqi Kurds voted in favor of independence in 2017, but Iraq's Supreme Federal Court ruled that the vote was illegal, and no province was allowed to secede.