South Korean cloud company KT Cloud has begun work on a new data center in the capital city of Seoul.
The company, recently formed as a separate business unit of South Korean telecoms firm KT Corp, announced this week has begun construction on a 26MW facility in southern Seoul's Geumcheon District.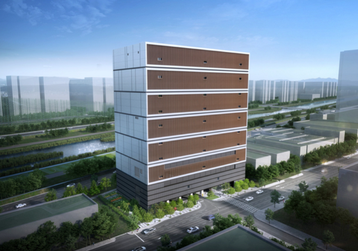 The facility, to be known as Gasan IDC, will have 10 stories above ground and five under, with more than 100,000 servers. Construction is scheduled to be completed by 2025.
It is a joint project involving DL Construction, KT and KT Cloud, funded through a project financing organized by Shinhan Investment.
Dongsik Yoon, CEO of KT Cloud told local press: "The key to the market is to provide IDCs that can safely operate and manage data in line with the needs of government agencies and domestic and foreign companies. We will fulfill our mission as the undisputed No. 1 operator of IDC by responding quickly to the market through rapid market response. We will implement ESG by realizing green IDC such as global best-in-class energy reduction and introduction of new and renewable energy."
KT Corp launched KT Cloud, a new cloud & data center spin-out, in February 2022. At the time the telecoms giant said it would make an in-kind investment of cloud/data center-related assets worth around KRW 900bn ($690m) into the new company and hold a 100 percent stake.
The parent company said that its cloud and data center business had been undervalued, and spinning out the unit would improve growth potential. The company is reportedly mulling selling off part of the recently-created business in a deal that could value the unit as a whole at $2 billion.
KT Cloud currently operates two cloud zones in Seoul, two in Cheonan, one in Gimhae, and a US zone in Los Angeles, California. At launch, the company said it aims to secure an additional 100MW of data center capacity by 2025.
KT Corp last launched a new data center in 2021; a 355 rack facility in Seoul's Guro area leased from local colo provider Dreammark One. It was the company's 14th data center.