Satellite operator KSAT is expanding its ground station network.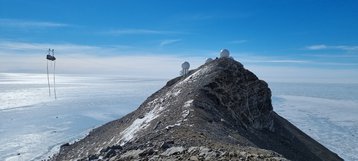 The company announced this week that it is currently installing new antennas in Antarctica, as well as expanding its capacity in the US through multiple antennas in Hawaii, Alaska, and the Southeast US.
The company is adding four new antennae at its Troll Station in Queen Maud Land, Antarctica. As well as new antennas, the company is upgrading infrastructure to increase redundancy.
The Norwegian firm is also adding additional US-based antenna capacity, with new ground stations in Hawaii, Alaska, and the mainland southeast. The company said its portfolio now comprises 270 owned/operated antennas across 26 sites.
"KSAT's increased network presence will serve to meet growing demand for communication capacity globally and in the US. We are investing to meet unique mission requirements in the commercial, civil, and defense segments" said head of KSAT USA, Dan Adams.
KSAT also announced it is growing its partner networks, and established relationships with ground network providers including Microsoft's Azure Orbital, AWS-GS, and Contec Korea.
Founded in 2002, KSAT can trace its roots to 1967 with the launch of the Tromsø ground station in Norway. The company is jointly owned by Space Norway AS (50 percent), and Kongsberg Defence & Aerospace AS (50 percent).