Cryptocurrency specialist KnC Miner is set to build yet another bitcoin mining facility near the city of Boden, Northern Sweden, in a region known as 'the Node Pole'.
This will be the company's fourth data center dedicated to bitcoin, and the second on the 8,000 square meter campus opened last year. It will consume around 30MW of power – all coming from renewable sources.
The expansion was announced during the first Arctic Chain Hackaton event in Boden.
'Cold, code and cash'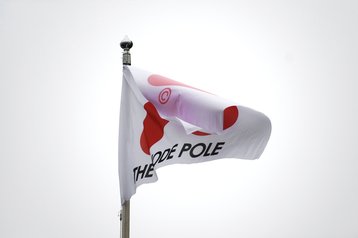 KnC Miner develops hardware and software for Bitcoin mining. The company used to sell ASIC chips to virtual currency enthusiasts, before switching to a cloud-based data center model, aiming to bring the convenience of AWS or Azure to virtual currency operations.
KnC Miner began construction of its first Boden data center, a 10MW site located at a disused Swedish Army helicopter hangar, in February 2014.
Boden is located just 50 miles away from the Arctic Circle. As part of The Node Pole, it benefits from cold climate, cheap electricity, political stability and a rock-solid power grid that hasn't had a blackout since 1979.
KnC Miner's latest facility will be used for blockchain security applications running on 16 nanometer ASIC chips. The company says its proprietary hardware is vastly more efficient and powerful than other solutions currently available in this market.
The news comes at a time when blockchain technology – the core of bitcoin and most other modern virtual currencies – is being proposed for an increasing number of uses beyond payments, for example authentication and transactional data storage.
The expansion was announced during the Arctic Chain Hackaton in Boden – an event which brought together bitcoin enthusiasts from all over the world to try and come up with innovative solutions for the cryptocurrency market.
"The new center is another milestone for us going forward, and what better way to unveil this news than in front of these bright minds present here in Boden at the first ever Scandinavian Hackathon. I'm actually hoping to find some people here today to help us in running the new enter and coming up with new innovations going forward!" commented Sam Cole, CEO and co-founder of KnC.
The facility is scheduled to be operational by early spring 2016.
Earlier this year, British colocation provider Hydro66 has opened a 1,000 square meter data center in the Node Pole, powered exclusively by renewable energy from two nearby hydroelectric plants.