King's College London is still struggling with the fallout from a hardware failure last week in its data center in the Strand at the heart of London.
The problem started with a hardware failure on the evening of 17th October, which took down a number of essential university services including payroll, timetables, library services and student records. A week later, the problems are still going on, according to a statement on the university's internal IT support page on Monday 24th October. A report on The Register indicates that Hewlett Packard Enterprise (HPE) equipment may be involved.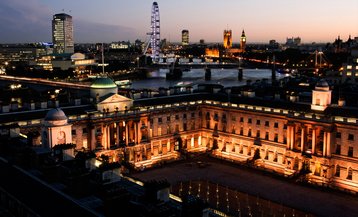 Working to a plan
"IT are working to a plan to restore the affected systems and functions in the order of priority set by the university," the statement says, noting that Wi-Fi, Internet and Microsoft Office 365 (including email) are not affected, but warning that there are problems with services including shared and personal drives, student records, including timetables, library systems, finance and the admissions portal.
Tweets to @KingsITSystems reveal some students' concern that they cannot prove their status to local councils to claim exemption from council tax.
Others worried about their applications and about paying tuition fees have been reassured that deadlines will be extended. Tuition fees are theoretically due today, 25 October.
Although the University has data backups and protection in place, it warns there is a possibility some data might be lost and also cautions users against saving data to shared spaces during the problem.
The University says it has been working with hardware suppliers since the fault was identified but there are "on-going issues" with some IT systems. The IT center promises a full review confirming the root causes once normal services are restored.