One of Keppel's data center units has secured a S$120 million (US$87.7m) sustainability-linked loan (SLL) facility.
The Board of Directors of Keppel DC REIT Management Pte. Ltd., manager of Keppel DC REIT, this week announced that a wholly-owned subsidiary of Keppel DC REIT, Keppel DC REIT Fin. Company Pte. Ltd. obtained a sustainability-linked Islamic credit facility.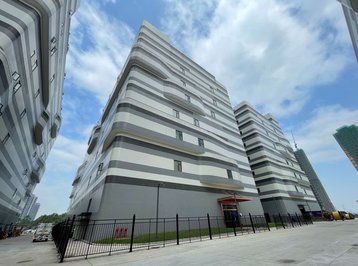 The S$120 million facility is guaranteed by Perpetual (Asia) Limited (trustee of Keppel DC REIT).
Keppel didn't disclose the loan providers or the sustainability targets it has set. It also didn't say what the loan would be used for.
In Islamic financing, Murabaha financing – known as cost-plus financing – includes a profit markup in the transaction rather than interest against the loan. Islamic banks are prohibited from charging interest on loans.
SLLs are loan facilities where interest repayment rates are tied to sustainability goals; the more pre-agreed sustainability targets a company meets, the lower the repayments on the loan.
Whether general-purpose sustainability-linked loans or project-specific green bonds, sustainability-linked financing is quickly becoming a common trend amongst data center and telco firms. The likes of Equinix, AirTrunk, ESR, SunEvision, Verizon, Aligned, Telefónica, NTT, Digital Realty, Flexential, and Nabiax have all raised new green-tied funds or converted existing debt to include interest rates tied to sustainability and ESG goals.
Keppel DC REIT, the data center real estate investment trust unit of Keppel, owns around 23 data centers across Europe and APAC, including Singapore, China, the UK, and Germany.