Singapore-based Keppel DC Reit has agreed to buy a majority of Kingsland Data Centre - also in Singapore - for SG$295 million (US$221m).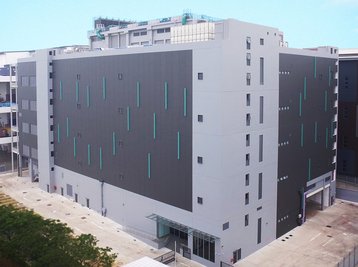 The facility will be renamed Keppel DC Singapore 5 (KDC SGP 5) upon the expected completion of the deal in Q2 2018, which will give Keppel DC Reit 99 percent of Kingsland Data Centre. 
Five stories
The five-story, purpose-built Kingsland colocation facility was launched in 2015, built by Kingsland  Development, a 40-year old real-estate developer that decided to build its first data center on a plot of land that overlooks Tanjong Kling, formerly known as the Singapore Data Center Park.
The facility has a lettable floor area of nearly 99,000 sq ft (9.200 sq m), and Keppel says the IT power is already fully committed. Occupancy is pegged at 84.2 percent, with the remainder being offices.
The acquisition will be funded by the net proceeds raised from the private placement of 224 million new units in Keppel DC Reit that was announced today, and the remaining net proceeds of its pro-rata preferential offering that was launched in October 2016. The private placement aims to raise gross proceeds of approximately $300 million.
Similar to other Singapore data centers in Keppel DC Reit's portfolio, the intention is that a subsidiary of Keppel Data Centres Holding will be appointed as master lessee and facility manager under a Keppel master lease arrangement at that time.
"As a key data center hub in Asia, Singapore continues to see strong demand from multinational firms for quality data center space. The addition of KDC SGP 5 will allow Keppel DC Reit to establish a strategic presence in the western part of Singapore and diversify its offering to clients. KDC SGP 5 will boost the REIT's footprint in Singapore to nearly 300,000 sq ft of aggregate lettable area," said Chua Hsien Yang, CEO of Keppel DC REIT Management.