Singapore's Keppel Data Centres plans to expand its data center footprint in Sydney, Australia, acquiring 3,840 sq m (41,300 sq ft) of land next door to its existing Gore Hill data center.
The construction of the greenfield data center, Keppel DC Sydney 1, will take place over three phases with the Phase I shell and core, and initial fit-out slated to be completed by the first half of 2021.
The land was acquired by the Alpha DC Fund, which is managed by Alpha Investment Partners Limited (Alpha), a wholly-owned subsidiary of Keppel Capital.
More Gore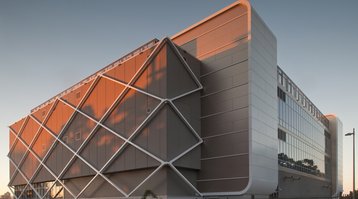 Keppel says that when the new data center facility is fully completed, it will be approximately 57,000 sq ft (5,300 sq m) of Gross Floor Area (GFA) built to Tier III equivalent specifications. As the facility is larger than the recently-acquired land, it must presumably also span land currently owned for the existing data center.
While Keppel Data Centres will be project manager during construction and be responsible for the day to day operations of the new facility, iseek-KDC Services - a 60:40 JV between Keppel Data Centres and local partner iseek - will be appointed facility manager for the data center. The joint venture has been the facility manager for the existing Gore Hill data center since 2012.
"Our track record as a trusted data center developer and operator has allowed us to deliver reliable solutions to a broad range of customers in our global portfolio," Wong Wai Meng, CEO of Keppel Data Centres, said.
"This latest data center development builds on Keppel Data Centres' commitment to support our customers' expansion needs and to help them capitalize on opportunities offered by digitization and cloud-adoption."
The company has a history of partnering of facilities, last September creating a joint venture with Indonesian conglomerate Salim Group to develop and operate a data center in Bogor.