US science and engineering firm KBR will assess scenarios for alternative hydrogen-based energy sources to supply new data center investment and deployment in Singapore in partnership with Keppel Data Centres.
KBR says it will leverage its global energy transition experience to assess sustainable technology solutions for producing low-to-nil-carbon hydrogen sources of energy, and that the study will complement Keppel DC's existing exploration into hydrogen as a power source for data centers.
Keppel Data centers and Mitsubishi Heavy Industries Asia Pacific last year signed an MoU to jointly explore how a hydrogen-powered tri-generation plant can support a data center in an environmentally friendly manner.
Singapore lays the groundwork for a hydrogen economy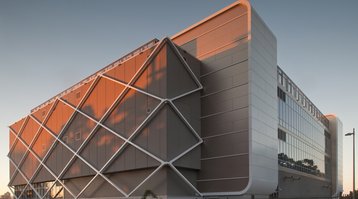 "This study is an exciting opportunity for KBR as we help create a more innovative, sustainable future through the global energy transition initiative," said Jay Ibrahim, the President of Technology Solutions at KBR.
"Our experts are leading the way and our recent work with the Prime Minister's Office of Singapore, providing a road map for their energy transition through to 2050 and specifically a Hydrogen Economy, combined with this study brings Singapore another step closer to achieving net zero carbon emissions. Our commitment to sustainability is evident by the relationships we forge in the communities in which we operate, and this contract reaffirms that pledge."
Singapore is trying to expand the use of hydrogen as a fuel source in combined cycle gas turbines as well as to power data centers.
Developing the technology and infrastructure to harness hydrogen in data centers opens the door to shipping in hydrogen as fuel from other countries, allowing it to power the substantial number of data centers in the country cleanly – and play a part to lift the current moratorium on new data centers.