Kao Data is set to formally open its data center campus on the site where fiber optic cables for digital communications were first developed in the 1960s. 
The £200 million project, in development for around two years, features an 8.8MW powered shell in which a 2.2MW data center is ready for customers. It has been named after Sir Charles Kao, the optical fiber pioneer who worked on the site when it was an STC laboratory. The opening ceremony will take place on the afternoon of 8 February.
Fiber location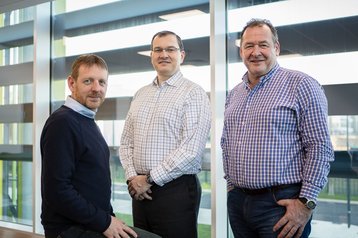 The new data center was delivered on time and on budget, according to Kao's announcement. The company hopes to eventually extend the campus to reach 35MW of power capacity and up to 150,000 square feet (14,000 sq m) of white space.
Kao Data is one of the largest data center developments in the UK, and is located on the London-Stansted-Cambridge route, 20 miles North of the London Docklands - expected to be a hive of activity for science and data companies.
"The ever-expanding data economy continues to drive the need for IT capacity," said Jan Daan Luycks, CEO of Kao Data. "Kao London One provides highly resilient capacity and connectivity for national and international businesses."
Kao London One offers concurrently maintainable site infrastructure, and is designed to provide 100 percent uptime. It uses indirect evaporative cooling and has PUE below 1.2, representing high efficiency.
DCD will investigate the data center and report from the opening ceremony in February.