British data center developer Kao Data has secured £33 million ($41.5m) in funding for a large data center campus located just outside London.
The campus will become part of the upcoming science and technology park, constructed on the site where Sir Charles Kao first developed fiber optic communications in the 1960s.
The first facility, Kao Data London One, will offer up to 8.7MW of IT capacity and is expected to open at the end of 2017.
"The discovery of fiber optic cable technology on this site 50 years ago, has been fundamental to the UK's economic development. The current renaissance of KAO Data Campus encapsulates this history and reaffirms the importance of the UK's position as a global business hub, as well as its pledge to scientific and technological excellence," said Jan Daan Luycks, managing director of KAO Data Campus.
Location, location, location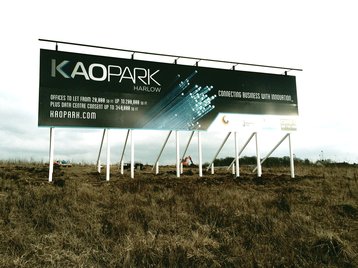 Kao Park is a £250 million development located within the recently established Harlow Enterprise Zone, 30 miles from London and close to both Stansted Airport and Cambridge.
The Park will offer a combination of office space and colocation facilities. Tenants that have already signed up for office space include Arrow Electronics and Raytheon.
The data center campus will eventually grow to four buildings, each split into four halls and designed over three floors, totaling around 150,000 square feet of white space.
Each data center will be able to support up to 8.7MW of IT load, making the campus one of UK's largest once it is complete.
The name is meant to honor Charles Kao, a Chinese-born engineer who co-discovered the technology behind fiber optic cable whilst working for Standard Telephone Laboratories (later Nortel), something that earned him a Nobel Prize for Physics in 2009.
The project has attracted £33 million in the second round of funding, bringing the total amount of debt and equity raised to £68 million. The fund raising facility was led by Downing LLP and managed by Goldacre Ventures.
"This latest raise represents an important milestone in the KAO Data Campus development project, emphasizing a continuing commitment by investors into the UK's technical infrastructure regardless of the current political uncertainty," said David Bloom, CEO of Goldacre Ventures.
"We are delighted to have secured this investment from Downing – they are an experienced data center investor and throughout the fundraising process have demonstrated their ability to move quickly and understand this market."
This announcement follows the news that Stevenage-based firm JCA Engineering was appointed as construction partner for the first phase of the Kao Data project.