Goldacre has entered into a joint venture with The Levinstein Group to launch a data center business for the Middle East data center market.
The two companies have secured land in the northern Tel Aviv metro area within the city of Netanya, Israel, for the first data center.
It will be operated by NED Data Centers, which is owned by Goldacre's parent company, the Noé Group.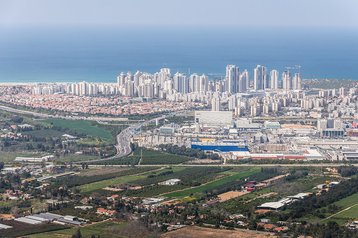 Goldacre (formerly Goldacre Ventures) is the venture capital arm of Noé, a £2.5bn ($3.04bn) family office-led investment house based out of London. The company owns a roughly 30 percent stake in UK data center firm Kao Data.
The Levinstein Group is an Israeli engineering, construction, and real estate company, that has traditionally dealt with commerce and office real estate, but is now expanding into data centers.
The first phase of the development, expected to begin in summer 2023, will include a 16MW, 13,500 square meter (145,000 sq ft) data center. Goldacre said that it would be built with expansion in mind.
It is targeted at hyperscale and large wholesale clients, and has redundant power feeds.
A high-tech 35,000 sqm (377,000 sq ft) science and research development campus may be built alongside the data center.
"This is a huge moment for both Goldacre and NED, having signed the deal on this site which is set to transform the Israeli data center industry further and ensure we are a key part of this rapidly growing industry," David Bloom, founder of Goldacre, said. "It was clear to see the potential for innovation in Netanya, and we are pleased to work with our latest data center platform NED and leading Israeli company, Levinstein, to bring our knowledge, gained through our work at Kao data, to further develop the sector."
Daniel Efrati, CEO of NED Data Centres, added: "We are delighted to announce the signing of the first deal for the NED platform, set to bring a new data center and with-it new jobs and investment to the already booming tech industry in Israel.
More in Construction & Site Selection