Ye, formerly known as Kanye West, has agreed to acquire right-wing social media platform Parler.
The deal with the rapper appears not to include Dynascale, a data center and cloud provider Parler acquired just last month.
Parent company Parlement Technologies said that it will provide private cloud and data center support for Parler following the deal. DCD has contacted the company for clarification (Update: A company spokesperson told DCD that "all other products remain with Parlement.")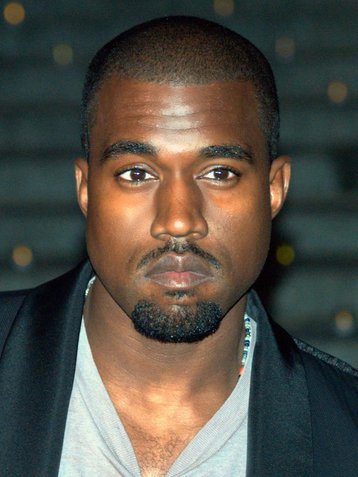 Parler created its parent company Parlement last month after raising $16 million to build what it called the 'uncancelable web.'
The social media platform, known for being home to far-right and racist content, was dropped by Amazon Web Services soon after the US Capitol attack. It was also removed from Google and Apple's app stores.
After moving to Dynascale, it pivoted to pitching services that are internally hosted so that they cannot be 'canceled' by other providers.
"In a world where conservative opinions are considered to be controversial we have to make sure we have the right to freely express ourselves," Ye said of the proposed acquisition, in a press release that incorrectly declared him the richest black man that has ever lived.
The musician made the proposal to buy the platform after he was kicked off of Instagram and Twitter after posting antisemitic remarks that included a promise to soon go "death con 3 on JEWISH PEOPLE."
He added: "You guys have toyed with me and tried to black ball anyone whoever opposes your agenda."
On Instagram, he said that rapper Sean 'Diddy' Combs was controlled by Jewish people after Combs criticized him for wearing a 'White Lives Matter' shirt to Paris Fashion Week.
"This deal will change the world, and change the way the world thinks about free speech," Parlement Technologies CEO George Farmer said.
"Ye is making a groundbreaking move into the free speech media space and will never have to fear being removed from social media again. Once again, Ye proves that he is one step ahead of the legacy media narrative. Parlement will be honored to help him achieve his goals."
Farmer, who is married to conservative influencer Candace Owens, was one of the UK Brexit Party's biggest donors.
Following the acquisition news, Twitter's future owner (who sued the company to get out of the deal) Elon Musk tweeted a picture of himself and Ye as Dragon Ball characters - where two characters can combine to become more powerful by touching fingers - with their respective proposed social media platform logos on their bodies.
Musk deleted the tweet without comment.
Ye's acquisition is currently planned to close in the fourth quarter.
More in The Investment & Markets Channel