Following July's coup in Niger, the newly-appointed minister of communication has proposed a merger between the country's largest mobile operators.
Bosun Tijani, Niger's Minister of Communication, Posts and Digital Economy, recently appointed by the military junta after it deposed President Mohamed Bazoum, this week proposed uniting Niger Telecoms and Zamani Telecom.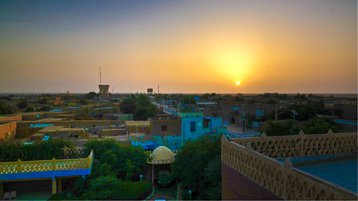 The Presidential Guard detained the President on 26 July, and has since declared a new military government, appointing new ministers last month, including Tijani.
The telecoms sector has been identified as a point of interest, and the proposal would give the new regime a majority stake in the combined entity if the merger goes ahead, since Niger Telecom is state-owned.
Niger Telecom was formed in December 2016 through the merger of state-owned fixed-line incumbent Societe Nigerienne des Telecommunications (Sonitel) and its mobile subsidiary SahelCom.
As for Zamani, the operator was previously owned by Orange and known as Orange Niger until the French telco sold the business to Zamani Com, which is owned by businessmen Mohamed Rissa of Rimbo Invest and Moctar Thiam of Greenline Communications, in November 2019.
Zamani is estimated to have over three million mobile subscribers, while Niger Telecom has just over 300,000.
Airtel Niger is the largest mobile operator in Niger, with the operator claiming to have 68 percent of the market share, with over four million subscribers. The operator was established in 2011 via an acquisition of Celtel, and later Zain.