British Airways (BA) will use a private cloud data center and IP/MPLS core backbone from Juniper Networks technology, that will applications including ticketing, check-in and baggage tracking.
The airline picked Juniper's MetaFabric open data center architecture for an upgrade it needed to support new flight management and customer management sysatems. The deal includes Juniper's QFabric system and EX series Ethernet switches, and was announced at a Juniper press and analyst day in London, along with a new cloud reference architecture called Unite.
Into the clouds?
BA is using MX Series 3D edge routers and EX Series Ethernet switches, with MX480 routers in the core, and EX9200 switches at the edge. The QFabric system, meanwhile, pulls multiple components together as a single logical switch, and Juniper's professional services team are helping to actually build the network. 
"British Airways is a vivid example of how fundamentally important the data center has become for enterprises that are building clouds," said Gerard Allison, senior vice president EMEA at Juniper Networks. 
The Unite reference archtiecture is intended as a simple set of building blocks that will help enterprises pick options to modernize their networks into a cloud world , where modern applications can be developed and delivered, according to the Juniper release.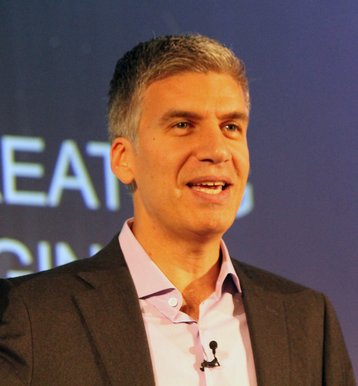 Juniper CEO Rami Rahim acknowledged that customers are beginning to take the lower layers for granted: "There is immensve value in IP connectivity. It makes human limitations go away," he told the briefing event. "But the perception of value and monetization is moving to the higher layers." 
Accordingly, Juniper's efforts are around adding value through software defined networking (SDN). While networks have historically been sold by the port, he said, Juniper is "now a software company".
BA is a significant end user customer, but Rahim also focused on Juniper's more traditional telco customers: "There is a clear and present opportunity for all telcos to leverage the gold mine they are sitting on - their networks," he said. They must transform these networks, and all converge on a roughly similar cloud architecture, he said. 
Juniper also launched a cloud-based anti-malware service promising zero-day threat protection, and remotely managed firewalls for users' campus and branch networks. 
The package includes Juniper's Sky threat prevention, Space security directior and distributed SRX firewalls.