Juniper Networks is buying BTI Systems, an optical networking infrastructure company which also provides cloud and networking software. BTI's traffic management will be integrate with Juniper's NorthStar traffic optimization WAN SDN controller, to  speed up the process of delivering open and automated packet optical transport systems.
No details about the acquisition have been revealed by Juniper Networks, which probably means BTI Systems did not cost much in cash terms. In a blog post Jonathan Davidson, executive vice president for develoment and innovtion at Juniper, said: "The combination of BTI Systems' accomplished team, innovative and open solutions with Juniper's longstanding switching and IP routing expertise positions the company well to take advantage of the fast growing DCI and Metro markets."
Davidson said: "We look forward to sharing more information after the transaction closes, which is expected to be in Q2 of this year."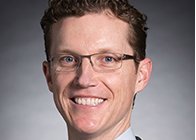 It's all about the interconnects
BTI's Cloud Exchange Solution is, it claims: '…designed to meet the cloud's stringent performance, scalability and agility demands. With BTI's Cloud Exchange Solution, colocation and service providers can offer enterprise customers a direct, high-performance, low-latency cloud connection that bypasses the public Internet.' This appears to be the same type of 'interconnect' which Equinix pioneered and which colocation players such as Digital Realty also provide.
Juniper obviously believes that BTI Systems can bring to the table expertise in experience of and deploying software-defined networks (SDN) across high-performance optical cables.
 In a blog post Colin Doherty, president & CEO, BTI Systems said: "We plan to build upon BTI Systems' roadmap to deliver customers best-of-breed, open and automated packet optical solutions. Together with Juniper, we believe we will bring to the market outstanding synergies in technology, portfolio, expertise, skills, channel partners and a customer focused culture. BTI systems have headquarters in Boston and Ottawa.