A Utah federal judge has thrown out a jury's decision that Dish Networks should pay $470 million for patent infringements.
Dish was recently ordered to pay a hefty fine in a Utah court, over three claims it had infringed two patents owned by ClearPlay, a company that makes software to filter the contents of movies.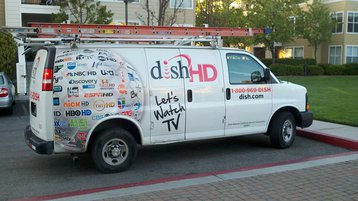 This decision has been overturned by Judge David Nuffer, who gave the updated verdict yesterday (March 21) via a Zoom call to both parties.
In a statement to DCD, Dish Network said: "Earlier today, the judge in the ClearPlay v. Dish Network case ruled orally that he will grant Dish's Motion for Judgment as a Matter of Law. The ruling (sometimes called a directed verdict) means that the Court determined that ClearPlay failed to put on sufficient evidence to support the conclusion that Dish infringed the asserted patent claims. As a result, the jury's March 10, 2023 verdict and damages award are moot. Dish has stood firm in its belief that it did not infringe ClearPlay's patents, and is gratified by the Court's ruling."
In the original decision, a nine-person jury sided with ClearPlay and ordered Dish to pay $469,074,468, because its "autohop" feature infringed patents of ClearPlay, as reported by Law360 and this court filing.
ClearPlay alleged that Dish's "autohop", offered since 2012 to let customers "instantly skip commercials", had been ripped off from technology that it had created to skip sex scenes and swearing from movies. ClearPlayer offers this service itself, and has protected it with a handful of patents.
The figure of $470m was set on the basis of estimates by ClearPlay's lawyers, who argued that a fair royalty rate would be $1.10, multiplied by the 426,431,335 "monthly active hoppers" who used Dish's ''autohop'' feature, on average.
Dish first accused Dish of using its technology in 2014, in video recorder boxes Dish sold through its EchoStar brand. These boxes allow customers to skip ads when watching pre-recorded shows.
In response, ClearPlay claimed that these boxes used its own technology, which then-CEO Bill Aho had demonstrated to an executive at EchoStar in 2005, some years before the company started marketing its own ''Autohop'' brand to customers.
DCD has contacted ClearPlay for comment.