French IT Infrastructure manager Jiliti has acquired Europe-based player, StorTrec.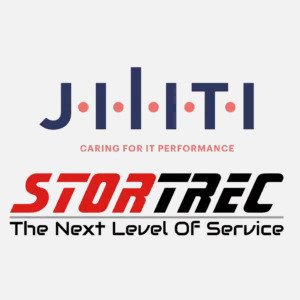 StoreTrec provides repair services for midrange and enterprise disk, tape, and server systems as well as IT hardware installation and migration services and consultancy, while Jiliti offers multi-manufacturer maintenance services for data center IT hardware.
Between the two companies, they now have operations in 17 countries, expanding through partnerships to 150 countries worldwide.
Terms of the acquisition, including the value of the deal, have not been shared. DCD has contacted the companies for more information.
The Jiliti Group now has 720 employees and will be able to increase the range of services it offers customers and hopes to become the "European leader in IT infrastructure." The company supports CIOs with consulting, transformation, operation, maintenance, and recycling services for optimal management within their infrastructures as well as in the cloud.
"Having successfully completed the initial stages, acquiring two partners in Austria and Italy, as well as launching Jiliti in the United States, we are today delighted to announce this acquisition. It strengthens our commitment to quality of service and customer proximity. This decision to merge with StorTrec stems from these fundamental criteria," said Stéphane Hascoët, president of Jiliti.
Ron May, president of StorTrec, said: "Thanks to this merger, our respective experiences and our geographical locations position us as a world leader in infrastructure management.
"The synergy that emerges from our two companies offers our customers a greater number of opportunities, unparalleled proximity, and a wide range of services covering all areas of activity in our sectors. I am very excited about this new adventure and I am convinced that our road will be crowned with success."
Jiliti made another acquisition earlier this year. In March 2023, the company acquired Computer Trade Service, a supplier of second-hand components and recycling services in France and Europe. In this acquisition, the Computer Trade Service brand will retain its independence and identity.
The company was formed in 2020 as a result of the combination of four other companies: European Business Continuity, Europe Computer Systemes, Osiatis, and Thomainfor. Jiliti provides multi-manufacturer maintenance services for data centers (Network, Storage, and Server).