The infrastructure asset management unit of Chinese cloud and eCommerce giant JD.com has raised $800 million from Warburg Pincus and other investors.
The company this week announced that JD Property, a subsidiary of JD.com and the group's infrastructure asset management and integrated service platform, entered into definitive agreements for its non-redeemable series B preferred share financing.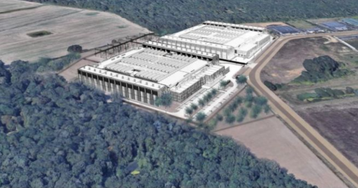 JD Property invests, develops and manages logistics infrastructures, manufacturing parks, data centers, science offices across China. The company also has operations in Europe and elsewhere in Asia.
Hillhouse Investment and Warburg Pincus, along with an unnamed 'leading global institutional investor,' and others are investing approximately $800 million. JD.com will remain the majority shareholder of JD Property after the completion of this transaction.
The financing will fund JD Property's business expansion and model transformation, and further strengthen its infrastructure property management capabilities.
This is the second round of funding the firm has secured. In March 2021, Hillhouse Investment and Warburg Pincus led a $700 million Series A investment in JD Property.
"We are firmly positive about China's Logistics infrastructure industry, thus we are partnering closely with JD Property to support its sustainable development," said Warburg Pincus MD and China Real Estate head Ellen Ng.
Publicly disclosed projects JD Property is involved with include logistics parks in Vietnam, and several logistics and manufacturing facilities near Beijing Daxing International Airport.