Server & storage manufacturer iXsystems has taken over an office and data center building in Maryville, Tennessee.
Speaking to The Daily Times, the owner of the building, property magnate Randy Massey said gun maker Smith & Wesson has taken up temporary residence on the fourth floor of the former Ruby Tuesday building in Blount County while a new Tennessee campus is being built nearby.
The rest of the building – previously the HQ of the restaurant chain – has already been leased to iXsystems, including the data center in the basement.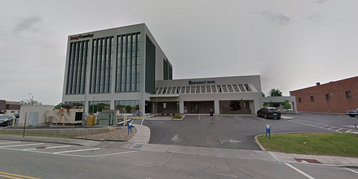 "The data center in that thing is unbelievable. Ruby Tuesday spent millions on it, and iXsystems asked if we would like to rent it to them," Massey said. "Now, they've taken all the floors but the fourth, and when Smith & Wesson move to their new headquarters, they're going to take that floor as well. They're talking about 300 plus people in that building, I believe."
Based in San Jose, California, iXystems develops, sells and supports computing and storage products and services.
Massey's firm, Massey Properties, acquired the Ruby Tuesday office building, located at 333 E. Broadway Ave, in January 2021 for $2.6 million. Reports at the time suggested the building could be turned into a hotel.
The building has two sections, according to property records. One was built in 1964 at 16,598 square feet (1,540 sqm) and the other built in 1988 at 45,220 sq ft (4,200 sqm). Ruby Tuesday bought it from Union Planters Bank for $1.4 million in April 2003.
Owned by Atlanta-based NRD Capital, Ruby Tuesday filed for Chapter 11 bankruptcy and shuttered 185 restaurants in October 2020. It had already sold its previous headquarters building on Church Avenue and moved to the East Broadway Avenue support center location around 2016. It had been reportedly attempting to sell the building since 2019.
Specifications of the data center weren't shared. In a previous SEC filing, Ruby Tuesday said: "Our corporate systems and processes and corporate support for our restaurant operations are centralized at our data center located at our Restaurant Support Services Center and two other buildings in Maryville, Tennessee. In addition, our data center's systems are replicated daily at a disaster recovery site located in another state."
Smith & Wesson is building a new campus in the city, relocating operations from Springfield, Massachusetts, to Blount County. The company broke ground on the facility in November 2021.