The Internet Exchange Point of Nigeria (IXPN), the country's premier networking facility which interconnects ISPs and local network operators, is set to partner up with MainData Nigeria (MDXi), a MainOne subsidiary, in order to improve the flow of the national transit traffic. 
MDXi owns a Tier III Data Center in Lekki, to the east of Lagos city, and both an IP transit network and an open access submarine cable network.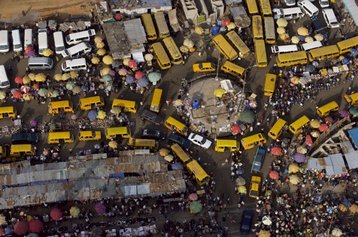 Cheaper, more effective 
The partnership combines MainOne's connections to Internet Exchanges in Lagos, Accra, London and Amsterdam with IXPN's local IP transit and content delivery networks.
Executive officer of IXPN, Muhammed Rudman, stated that the engagement would "enhance local internet performance, lower costs and minimize traffic bottlenecks for Internet traffic in Nigeria."
MainOne's CEO, Funke Opeke, added that the partners hope to "enable Internet traffic originating and terminating on any network in Nigeria to remain in-country."
Expanding the peering of Internet transit traffic will allow for the optimization of the country's existing infrastructure in anticipation of further investments in the region.
Correction: previous version of this story referred to a 2010 TE SubCom poject in West Africa, which has no relevance to this announcement.