Colocation provider IXcellerate is planning to add another 1,000 racks to its data center in Moscow – already one of the largest carrier-neutral facilities in the Russian capital.
The expansion is being designed with input from the Uptime Institute, an industry body responsible for administering Tier I – Tier IV data center certification.
Collaboration with the Institute is meant to hasten the process of obtaining Tier III certificates for the entire facility, testifying to its concurrent maintainability.
"IXcellerate is positioned as one of the market leaders, focusing on high quality of infrastructure and customer service. Independent certification is a crucial element, both: for us and for the Russian DC industry as a whole, because it contributes to the overall transparency and builds customers' trust," said Guy Wilmer, CEO of IXcellerate.
Growing and improving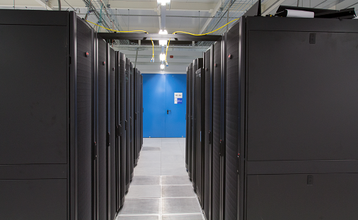 IXcellerate is a business with data centers in Russia but its headquarters - in London. Its 15,000 square meter Moscow One campus was opened in 2012, and currently offers enough space to host 3,000 racks, with a choice of more than 30 network operators.
The company has announced it will collaborate with the Uptime Institute to optimize the performance of existing infrastructure and ensure that the new extension will be fully compliant with the Tier III requirements that guarantee the facility can be serviced without any downtime.
«We are pleased to see that IXcellerate appreciates the importance of Uptime Institute Certification in its market," said Matt Thoene, senior vice president of Global Operations for Uptime Institute.
"Our recommendations are based on thoroughly designed package of objective and finalized standards, which reflect the unified stance of the whole community towards innovative practices, infrastructure possibilities and performance sustainability. We wish Guy and his team every success with this next phase."