Note: this story appeared erroneously as news in April 2020.
Real-time monitoring and IT operations analytics company ITRS Group has finalized the acquisition of capacity management firm Sumerian.
The move comes after a successful nine-month partnership with Sumerian and the development of ITRS Insights Capacity Planner.
Sumerian takes large-scale data from ITRS' monitoring tools like the company's Geneos platform, and pumps it into its analytics engine, which recommends optimizations and uses machine learning to predict future issues.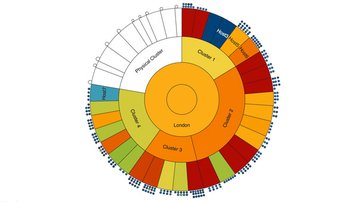 Await the rebranding
Guy Warren, CEO at ITRS, said: "Customers need to avoid downtime from over-used capacity issues, and save money by spotting under-used resources.
"Capacity Planner addresses both of these issues. For financial institutions, in many jurisdictions, it is a regulatory requirement to be able to report your business capacity, including in a disaster. Incorporating Sumerian's Application Demand Modelling will allow ITRS to support exactly these needs, taking advantage of a capacity management market which is expected to grow from $600m in 2018 to over $1.5bn by 2023."
Sumerian CEO, Peter Duffy, added: "This will not only optimize costs for in-house and cloud estates but prevent capacity and performance issues in a market where the financial and reputational costs of outages are more damaging than ever."
Peter Duffy and his management team at Sumerian are staying with the company and will assist to manage the transition.
Sumerian Capacity Planner will be rebranded into ITRS Insights Capacity Planner in due course.