Following the lifting of economic sanctions in January, Italian telecommunications giant Italtel hopes to build ultra-fast Internet infrastructure in Iran.
Speaking at the Iran Connect 2016 conference at Tehran's Espinas Palace Hotel, CEO Stefano Pileri highlighted industries that could benefit, including health, transport and education.
Irantel
Pileri said: "Italtel is looking to contribute to the development of Iran through technology and innovative solutions. Transforming existing networks and installing ultra-fast wideband infrastructures needs to be a top priority to ensure that people living in Iran truly benefit from Internet technology and vital services can be developed."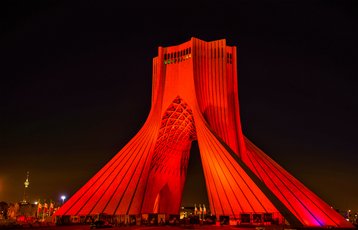 He added: "Such a platform, which would be based on virtualization techniques, is key to deploying Iran's infrastructures as it will allow a cost-effective and smooth evolution of the networks to enable both traditional and next-generation telecommunication services, without the need for huge investment,. This should be done in partnership with local companies so that capabilities in the region are utilized and a long lasting relationship with the Iran market is established."
Italtel was a part of Italy's official two day mission to Tehran in April, which saw Italy's Prime Minister Matteo Renzi and representatives of around 60 Italian companies meet with Iranian counterparts.
Over the course of the visit the delegation negotiated seven agreements, including a multibillion dollar "framework of cooperation" that will enable Italy's state railway, Ferrovie dello Stato, to build two high-speed lines in Iran. A memorandum of understanding was signed between power company Enel and the National Iranian Gas Export Company on natural gas and related infrastructure, and a MoU between oil contractor Saipem and the Razavi Oil & Gas Development Company on the Toos Gas Field project.
The meeting came just months after Iranian President Hassan Rouhani chose Italy as his first European country to visit, where other multibillion dollar deals were forged.
A nuclear deal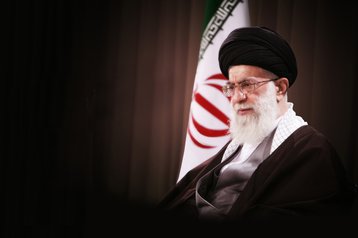 The flurry of agreements between Italy and Iran comes after sanctions against the Islamic nation by the US, the European Union, China and Russia were lifted on January 16.
"The end of sanctions is a historic step not only for Iran but for the whole region," Renzi said during his visit.
The sanctions were lifted after international nuclear watchdog, the IAEA, confirmed the country had complied with a July 2015 deal that saw Iran move away from what many in the West viewed as an inevitable path to gaining nuclear weapons.
Iran had to reduce its number of Uranium centrifuges and dismantle a heavy-water reactor near the town of Arak, but the country has always maintained its nuclear program was peaceful.
The US-Iran deal was seen by many as an historic diplomatic achievement by President Obama, who long saw the danger of a nuclearized Iran, and an increasingly concerned Israel, as a fundamental threat to global stability.
The diplomatic approach was deemed necessary after sanctions, cyberwarfare including the Stuxnet attack on Natanz centrifuges, and alleged assassinations of Iranian nuclear scientists by Israeli-trained operatives seemed unable to stop Iran's nuclear progress.
A number of high profile US Republicans said they did not believe that Iran would adequately disarm, and that the billions raised from the easing of sanctions would go to fund terrorism, including Hezbollah.
During ongoing negotiations between the White House and the Islamic Republic, 47 Republican senators took the unprecedented step of sending an open letter to the leaders of Iran warning that the deal could be short-lived.
It said: "President Obama will leave office in January 2017, while most of us will remain in office well beyond then — perhaps decades.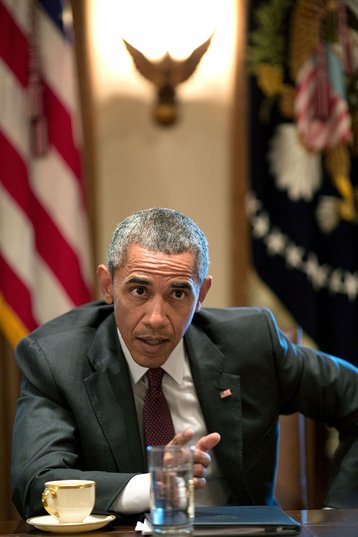 "What these two constitutional provisions mean is that we will consider any agreement regarding your nuclear-weapons program that is not approved by the Congress as nothing more than an executive agreement between President Obama and Ayatollah Khamenei. The next president could revoke such an executive agreement with the stroke of a pen and future Congresses could modify the terms of the agreement at any time."
While the deal ultimately passed, some in the US opposition have not given up. Lawyer and former venture capitalist Mark Dubowitz has tried to undermine the deal, lobbying against it at every turn with his policy group Foundation for Defense of Democracies, as reported by Politico.
Dubowitz was one of the individuals who testified to House lawmakers, successfully getting them to block Boeing's planned sale of passenger aircraft to Iran, in a deal worth up to $25 billion.
FDD, alongside pressure group United Against Nuclear Iran (UANI) and advocacy group The Israel Project, has worked hard to discourage US companies from doing business with Iran. UANI has even 'named and shamed' companies that work with Iran, as well as writing an open letter to businesses warning them of any partnerships with Iran.
The group said: "Beyond the direct legal and financial risks of doing business in Iran, there are grave reputational risks that further degrade the economic utility of returning to Iran for companies. The Iranian regime remains an international outlaw and force for instability."
Some major banks have passed on opportunities to work with Iran, concerned about reputation, risk and unclear laws - French bank BNP Paribas is perhaps particularly wary after being fined $8.9 billion in a settlement with the US government last year after being caught working around the sanctions.
In response, Iran's supreme leader Ayatollah Khamenei said in April: "I have said in full detail, 100 times, that it cannot be trusted, the US cannot be trusted. It is becoming clear now. On the paper they write that banks can go and deal with Iran. On the paper it has no value. But in practice they create such a fear in the heart of banks so that they will not approach."
"Banks don't dare to approach Iran, the investor does not dare to come, foreign investors do not dare to come and invest. In practice they are doing this. This is why they are worse than all terrorists."
Iran, which saw its oil exports drop by more than half and a sharp decrease in banking and trade across virtually every sector of the economy as a result of the sanctions, has threatened formal protests against the US.
The fear is that if Iran does not believe it is economically benefiting from the deal, it will have no incentive to honor it.
But with the EU, China and Russia having also removed sanctions, some in Iran are calling for the US to be ignored. The country has opened more than 300 new bank accounts with foreign banks, agreed on billions of dollars of new lines of credit, including with Italy, and has seen planned investment from foreign nations increase.
After the Iran deal was struck, Vladimir Putin became the first world leader to visit the country, quickly followed by Chinese President Xi Jinping. During China's visit, where a $600-billion-decade-long trade deal was announced, Khamenei said: "Iranians never trusted the West… That's why Tehran seeks cooperation with more independent countries like China."