Itaú Unibanco has opened two data centers in the city of Mogi Mirim, 150km south-west of São Paulo, Brazil. It plans to build six facilities in the immediate vicinity by 2035, taking the size of the campus to 151,000 square meters – making it one of the largest in the world.
The first stage of the project had cost the bank $1.05 billion, but it says updated infrastructure will help increase its transaction processing capacity 25-fold while lowering costs.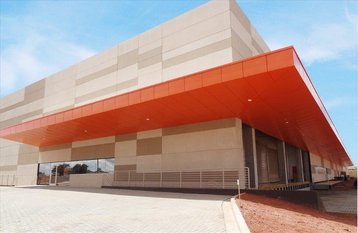 'Bank of the future'
Itaú Unibanco Holding SA is the largest financial conglomerate in the southern hemisphere and the 10th largest bank in the world by market value, with headquarters in São Paulo, Brazil. It accounts for about 11 percent of the Brazilian market for retail banking services.
According to Baguete, data centers in Mogi Mirim are part of a $3.3 billion investment to improve efficiency of the bank through technology, made between 2012 and 2015.
Known as Centro Tecnológico Mogi Mirim (CTMM), the new facilities will immediately let Itaú Unibanco process 35 billion transactions, as opposed to 31 billion it processed last year. They will also help improve the quality of ATM, phone banking and online banking services.
The CEO Roberto Setubal said CTMM will help the bank keep up with growing demand for such services all the way through to 2050. The first stage of the project has seen the construction of two Tier III data centers. Two more will be built between 2021 and 2023, then another two by 2035.
During the early stages of the construction process, the bank had to install 4000 km of cable. It has also worked with local educational organizations to make sure they can provide the staff to fill the new jobs at CTMM for years to come.
Itaú Unibanco said that new data centers have already delivered 43 percent reduction in energy consumption compared to its existing facilities.