A final decision on Apple's plan to build a $950 million (€850m) data center in Athenry, Ireland has been delayed for another three months, as the Irish High Court takes its summer break. Local supporters say Apple has not cancelled the project, but will wait for the new definitive decision date of October 12. 
Apple's 2015 application to build a 263,000 sq ft (24,000 sq m) data center on a 500-acre forest site in Derrydonnell has been dogged by delays and challenges.
A judgement was expected this week, but it has now been definitely postponed till October 12, according to supporters who spoke to the Irish High Court registrar.  The head of IDA. the Irish development agency has called for an end to the delays, and for more "predictability" in the Irish planning system.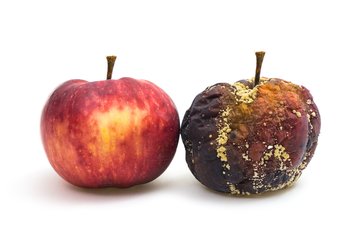 Final decision date
Apple, and the protesters who objected to its plans, will be notified of the new date, according to a source who spoke to the Court registrar. On October 12 Judge McDermott, who is hearing the case, must give a decision, unless he is absent for personal reasons. 
Earlier in the day, Athenry residents who want the data center planned a telephone protest, when the Court was unable to say definitely if the judgement would be given this week. "If they don't hear it this week it will be an outrage," said Paul Keane on the Athenry for Apple Facebook page. "Please contact any media source, politician, priest or blogger. Change is needed."
A court employee had told DCD:  "[The case] could possibly be heard on Friday or Monday. There's no way of knowing." Judgment had already been delayed from an original date, June 23, because of "a shortage of judges."  
Ireland could lose projects due to its unpredictable planning system, warned Martin Shanahan, chief executive of the IDA development agency last week. Already, Apple has a data center in Viborg, Denmark due to open later this year, which was announced at the same time as the Athenry one, and the company has now applied to build a second Danish facility, leading to fears that it might abandon its Irish plans. 
"It is fair to say that we do need a higher degree of predictability in relation to our planning processes," said Shanahan at the MacGill Summer School in Glenties, Co. Donegal last week, according to reports in the Galway Independent and elsewhere.
"It is not that we need predictability about the outcomes, we need predictability about how things will progress and the timelines involved and ensuring those timelines are appropriate and tight. Because frankly, commercial companies will not wait around and that is the danger here.
"The €850 million project would have a profound impact on a town the size of Athenry and obviously for a whole host of reasons we would like to see it progress."
The schedule for judicial reviews at the Irish High Court is here. Sources have said that Apple is sticking with the project, and will await the judge's decision.