Microsoft's plan to build a power plant in Ireland to sustain its upcoming data center could be in jeopardy, as a local resident has filed a complaint with the local authorities to prevent the project from going forward, according to The Times.
The company recently requested planning permission to build an 18MW gas-fueled power plant at the Grange Castle business park, west of Dublin, to remain in operation while the Irish grid is upgraded.
"A more nuanced approach"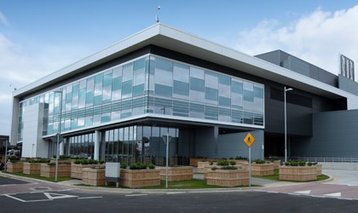 The facility would comprise 16 gas-powered generators, and would provide enough electricity to support one of the company's four planned data centers on site.
But Irish conservation architect, David Hughes, claims that just like Apple, Amazon, and Facebook, Microsoft expects to consume too much energy, and that it should be forced to run the generators on biogas, or to use discharge heat from its data centers to build a district heating scheme.
His call is for operators to take a "more nuanced approach into how they are integrating into the system, as opposed to a one size fits all policy." He told The Times that unless developers are forced "to integrate their waste heat into suitable outlets, then we are unnecessarily and expensively having to duplicate the provision of heat."
Hughes also opposed Apple's "Project G" in Mulhuddart, alongside Alan Daly, whose appeal against Apple's Athenry project was dismissed on the grounds that he was not local to the facility, and because as a land owner he had previously tried to strike a deal with Apple himself, but had been denied in favor of the Galway site.