The Irish government is introducing new legislation to accelerate the data center planning process, making it harder for objectors to stall projects.
Under the new plan, data centers will be categorized as "strategic infrastructure developments," allowing applicants to bypass local authorities and submit their requests directly to the national planning approval board, An Bord Pleanála.
Opposing opposants' plans to oppose plans 
Other developments which fall under the "strategic infrastructure" category, and thus will also be affected under the new measures, include railways, airports, large hospitals and residential developments with more than 100 housing units.
Following the housing minister Eoghan Murphy's proposal, the country's state head, Taoiseach Leo Varadkar, told The Times that moving forward, objectors will have to demonstrate "sufficient interest" in a proposed project before they are able to submit a judicial review to planning authorities.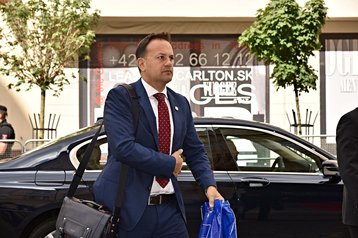 For a review to be approved, the objecting party's interest will have to comply with a list of criteria established under the law. Additionally, following planning approvals, the timeframe in which reviews can be submitted will be halved from eight to four weeks.
A major instigating factor in the introduction of the new measures has been Apple's stalled Athenry project, a $1bn data center campus proposed by the company in 2015, which was brought to a halt for several years, largely due to the objections of a single man, Martin McDonagh.
McDonagh - who had previously tried to sell his own land in Co Wicklow to Apple, which instead favored the site in Athenry - claimed the development was in breach of EU forestry rules.
Despite Varadkar's efforts to assure Apple of the country's committment to the development, the company's CEO, Tim Cook, has declined to confirm that the company would move forward with the plans.