A major outage to Internet services in Iran has been blamed on a fire at a telecoms data center for the second time this year.
In March, a fire at a Telecom Infrastructure Company (TIC) data center caused outages in Tehran and other cities.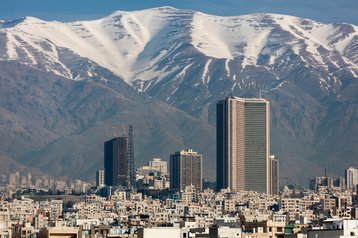 This outage again involved a TIC data center in Tehran, although it is not known if it is the same facility. Local state-run media puts the fire as happening on Kargar Street, one of the longest streets in the city, and home to several telecoms buildings, including the Iran Telecommunications Research Center. Grainy video footage shows smoke billowing from a hole in the street.
As TIC is used to censor and surveil data traveling in and out of Iran, it represents a large single point of failure. Multiple service providers were impacted, along with both fixed and mobile Internet connections.
Further outages were caused by widespread flash flooding, which damaged telecom infrastructure in the north, and killed at least 69 people.
The latest outage comes after Iran updated its censorship system in late June, cracking down on VPNs, and filtering more websites. As a side effect, Internet speeds have dropped dramatically, making video calls virtual impossible.
The further restrictions were enacted amid growing unrest in the country, and repeated protests over the struggling economy, as well as water and power blackouts.