London-based colocation start-up has opened its flagship data center in the British capital.
Located centrally between the City of London, Canary Wharf and Canning Town, the cloud-neutral, vendor-neutral facility is marketed as an edge site, ostensibly aimed at serving the city's financial district.
Central as can be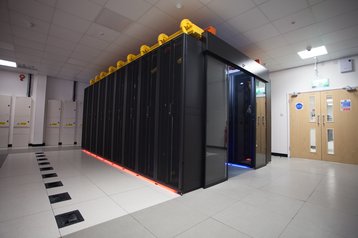 The data center was designed by British ICT company Comtec Power and contains 14,000 sq ft (1,300 sq m) of technical space across two data suites, which the company calls "pods".
It promises low-latency connectivity with the London Internet Exchange, and offers a six backbone cabling system with network speeds ranging from 10Gb/sec to 100Gb/sec.
Comtec's partner Schneider Electric supplied the project with data center equipment, including NetShetler SX Racks, Symmetra PX UPS systems, APC switchgear, Netbotz environmental monitoring and metered PDUs.
When it announced the data center's imminent launch last year, the company said it would be expanding the data center with a second phase, though no date has been set for this.