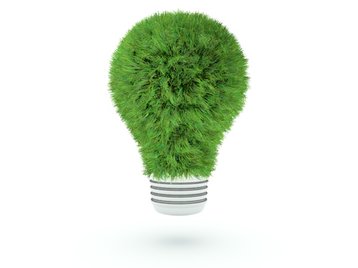 Data center services provider IO has signed up to a charter promoting the purchase of renewable energy, becoming the first data center specialist to join a group that together aims to buy a vast chunk of power from green sources.
The Phoenix-based company, along with big brands such as Walmart, GM and Facebook, is supporting the Corporate Renewable Energy Buyers' Principles, published by  the World Resources Institute (WRI) - a set of guildelines that aim to boost the opportunities to buy green energy.
The 25 firms on board have set short term goals which will require a total of 12.4 million megawatt hours of renewable energy - but they have concluded that current market conditions make achieving these goals impossible.
Conversation starter
The WRI worked with the World Wildlife Fund (WWF) to help create a list of six buyers' principles that, at the very least, "coordinates the conversation and provides a wish list toward using renewables," according to Patrick Flynn, group leader of sustainability at IO. He told DatacenterDynamics that the Buyer's Principles is a conversation starter, and that industry in the US "needs to engage with the utilities" to bring about a change in market dynamics.
According to the group, six criteria "would significantly help companies meet their ambitious purchasing goals" for sustainable energy:
Greater choice in procurement options
More access to cost competitive options
Longer- and variable-term contracts
Access to new projects that reduce emissions beyond business as usual
Streamlined third-party financing
Increased purchasing options with utilities
When asked if the Buyer's Principles can have a tangible effect beyond just a wish list, Flynn said the initiative's supporters are simply calling for more options that are cost competitive. "The challenge we face is that we have many voices, and work with many utilities, so first we need to coordinate what we are asking for from them."
Solar energy is one area where Flynn expressed optimism. IO continues to explore possibly outfitting its New Jersey data center with solar capabilities, and he pointed to the state's generous tax incentives for renewables – plus the available roof space on a nearly 800,000-sq ft facility – as attractive options the company is already considering. It's just one of the sustainable energy programs that IO is working on, he added, and the company hopes to soon offer more renewable options to customers in its data centers.
"The renewable energy market has been reserved for those players with large appetites," Flynn observed. "Addressing efficiency first and making our demand as lean as possible has been our goal, then moving on to consider renewable energy options. If we can have access to smaller renewable projects, it would go a long way toward providing a solution."