Data center provider IO has secured more than $500 million in funding, which it wil use to finance its US sites, and to grow internationally. 
The firm, which specialises in modular construction, has been given $445 million in debt capital from Deutsche Bank, which it will use to refinance its US debts, and buy the land and buildings occupied by its New Jersey and Ohio data centers. The Macquarie money will be used to fund future growth, said the company's release.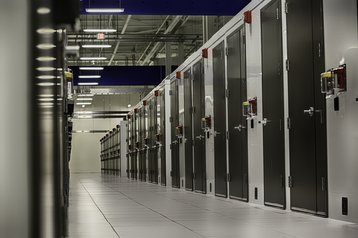 New land
IO has also bought nine acres next to its Phoenix data center, where it plans to double its Arizona capacity with a three-story data center with more than 100MVA of power capacity. Work on the new building will start in late 2016, and it will be opened up one module at a time. 
"We will use this capital to continue our disruption of the data centre industry; bringing web scale data center capability to any scale business," said said George Slessman, IO chief executive officer.
IO's other data centers include facilities in Singapore, and in Slough near London. Major customers include Goldman Sachs.  
Originally IO sold data center modules, as well as running data centers, but in 2014, it spun off  Baselayer, a hardware and software firm which will sell the IO.Anywhere "data center in a box" modules.