Modular data center specialist IO has received permission to build a $500 million expansion to its colocation campus in Phoenix, Arizona.
The Phoenix City Council has approved the project, on the site that already hosts one of the largest commercially-available data centers in the United States.
According to the Phoenix Business Journal, the city has agreed to spend $359,000 on infrastructure improvements in the immediate area.
More modules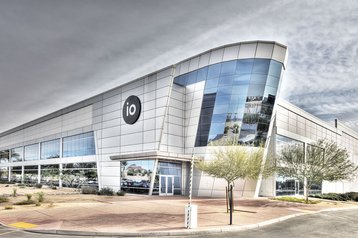 IO was established in 2007 to focus on colocation services delivered using modular infrastructure. The company owns and operates data centers in New Jersey, Ohio, Phoenix, Scottsdale and Singapore. It briefly entered European markets with a facility in London, before selling it to Equinix earlier this year.
Among other things, IO is responsible for giving birth to BaseLayer, an infrastructure business specializing in modular data center designs.
The campus in Phoenix opened in 2009, hosting hundreds of proprietary container modules. It promptly grew to offer 538,000 square feet of space, supporting 65.5MW of IT equipment. IO previously acquired an 11-acre adjacent site for potential expansion, and is now ready to start construction work.
"IO looks forward to working with the city of Phoenix and other relevant partners as we make considerable investments in our economy and in our community," Rick Crutchley, COO of IO Data Centers, told the Phoenix Business Journal.