Italian tower firm Inwit has outlined plans to improve connectivity in the country's mountainous regions and has partnered with Uncem (National Union of Mountain Communities).
The two parties have penned a memorandum of understanding (MOU) that looks to develop and improve the use of digital services for mountain communities, municipalities, and unions, contributing to reducing the digital divide and building a more inclusive, digital, and sustainable "Smart Italy".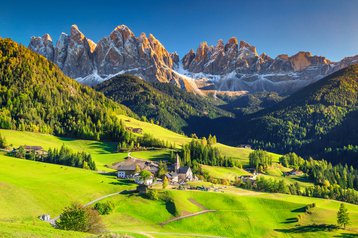 According to Inwit, the agreement applies to 900 areas that currently suffer from the digital divide, among them members of the Uncem which are also part of the "Italia 5G" plan in which new mobile telecommunication infrastructure will be built.
"The memorandum of understanding signed with Uncem is another step taken towards establishing digital infrastructure in the country and building a Smart Italy with simple procedures and full collaboration between Inwit and local authorities, also in support of important development plans such as the "Italia 5G" Plan of the NRRP", said Diego Galli, general manager of Inwit.
On top of this, Inwit is also installing IoT solutions on Inwit towers in Uncem areas to monitor the environment and the regions.
The company also confirmed that it improves connectivity through the use of micro antennas, or DAS (Distributed Antenna Systems), systems for indoor areas such as hospitals, sports halls, and galleries, and small cells for certain outdoor areas such as historic centers, refuge sites, and tourist locations.
Founded in 2015, Inwit was formed as part of a spin-off of the towers branch of Telecom Italia (TIM), with TIM Group owning a 30 percent stake in the company. The company operates more than 23,000 towers across Italy.
In 2020, Vodafone, TIM, and Inwit completed the merger of Vodafone Italy's towers into Inwit. Vodafone currently holds a 33 percent stake in Inwit.