Speaking to DatacenterDynamics today Fabrice Coquio, managing director of Interxion France, said that the company had learned some valuable lessons from the cliff-hanging legal wrangle which almost closed its PAR7 data center in La Courneuve, Paris.
Life at Interxion France has resembled an episode of the legal drama Engrenages over the past few weeks, after a legal challenge in the Administrative Court of the Parisian suburb of Montreuil withdrew Interxion's license to operate the €132m facility.
The future for the data center looked grim until last week, when a fresh decision in the administrative court of Montreuil, based on the assessment of the Public Inspection Body, annulled the lower court's ruling. The filing to renew the operating permit was initiated by Interxion, with full support of the local authority.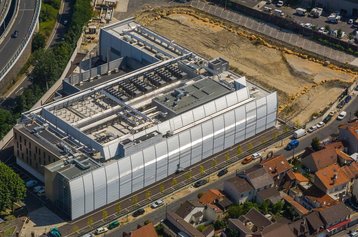 French managing director speaks out
Coquio said: "We have learned a valuable lesson. In future we will need to provide far more education and information to local residents in advance of and during any new data center build. We take the quality of life of our neighbors seriously and have designed all of our data centers to have a low impact on their lives.
"There were many assumptions about this data center which we believe were incorrect. For example it was alleged that the back-up generators would disturb our neighbors, but these are located inside the data center and have a noise level of about 50db – less than a domestic washing machine – so could not have disturbed anyone."
"Since Interxion has been scrupulous in carrying out its environmental and safety duties we were concerned about the court's reversal of our license. The main problem seems to have been that the administration court judge did not realize that we had already carried out an impact assessment in 2011 on all aspects of the data center and this had been accepted.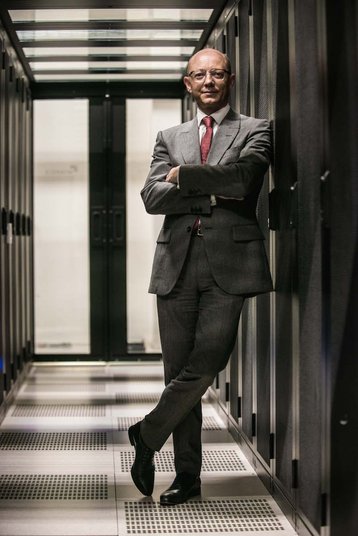 "The administrative court misinterpreted the results of this survey – they were just not experienced enough to be able to properly interpret the report – they are not technicians and just got it wrong."
On Monday, 2nd November Interxion applied to regularize the administrative situation of its data center, after a local government's decree of October 29th 2015 confirmed Interxion is allowed to continue operating Par7. 
The local government's decree was taken by the authorities after consulting a public inspection body, which  highlighted, 'the absence of serious damage to the environment or to security.'
Interxion decided to initiate this process after the Montreuil Administrative Court invalidated, on October 15th2015, the original operating permit that had been issued on December 13th, 2013.
Coquio continued: "The in-situ impact assessment report (which was initially accepted) used language which was legalistic and slightly vague unless you had experience of this type of situation – which the court did not. Since we were not in court at these hearings we could not correct them until the appeal which the higher court upheld."
"The demand for inner city data centers is rising rapidly and we, as a country, are building more of them to meet demand. As a company Interxion grew revenues by 13 percent last year with 78 percent utilization rates.
"The irony of this situation is that there are other inner city data centers, one such example is Telehouse Paris Voltaire, 137, Boulevard Voltaire, 75011 Paris, France which is right in the middle of the city, and has not attracted complaints."
Whether or not this will dampen the ardor of its irate neighbors is another matter which only time, and Interxion's charm offensive, can determine. What all inner city areas have to decide is just how close we are prepared to put the ugly buildings that house the devices we rely on all day, every day.