Interoute, one of Europe's largest cloud platform operators, has launched a Virtual Data Centre (VDC) zone in Singapore.
This is the secind time the company brought its scalable, fully automated Infrastructure-as-a-Service (IaaS) solution to Asia, following the launch of a Hong Kong zone in 2014. All 16 VDCs worldwide are delivered via Interoute's own fiber network.
Expansion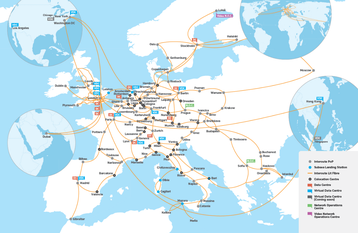 After forming in 2012, Interoute has opened new VDC and traditional data center locations every year, including those in Frankfurt, New York, Madrid, Amsterdam, Belgium and two in London. The company also acquired the European network and cloud services vendor Vtesse, and managed hosting business Easynet in 2014 and 2015 respectively.
Eying the lucrative Singaporean market, Interoute opened a Point of Presence (PoP) in the island city-state last year, laying the groundwork for today's news.
"Increasingly businesses see the world as a global market where digital applications and services can be consumed anywhere, any time. With the addition of VDC Singapore…. customers can now place applications and data in close proximity to users in Singapore. Businesses running applications in the Interoute cloud continue to benefit from the ultra-low latency network speeds of a local cloud, ensuring users get the best possible experience from a global cloud," said Matthew Finnie, Interoute CTO.