British network and infrastructure specialist Interoute has laid another 43 route kilometers of fiber optic cable in Amsterdam. The addition increases the company's network capacity in the city by more than a fifth, to meet the demands of this active market.
In January, commercial property expert CBRE hailed Amsterdam as the colocation capital of Europe, ahead of London in terms of demand for the first time in a decade.
"This expansion is testament to Amsterdam's importance as a global internet exchange and key location for multinational enterprises. Not only are we expanding capacity, we are also offering diversity on routes in and out of Amsterdam that are imperative in this ever growing city," said Martijn Ten Kate, manager at Interoute Netherlands.
Dig for victory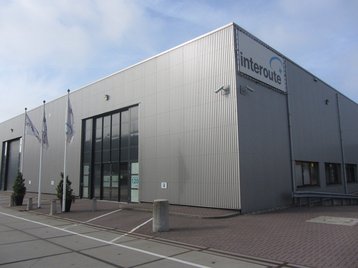 Interoute operates one of Europe's largest cloud services platforms. The company owns 12 data centers outright and offers its services through another 14 virtual data centers and 31 colocation centers, linked by more than 67,000 km of company's own fiber.
Amsterdam is a major hub for global data traffic, and new cable will add bandwidth and diverse resilient routes in this challenging environment. Part of the expansion includes the addition of 22 route km of cable between the Amsterdam Science Park and south-east of the city.
"The new deployment not only augments existing routes, it also provides an expansion into new data centers, ensuring that Interoute maintains its place as a leading provider for the telecoms operators and internet giants who rely on our network services," said Renzo Ravaglia, EVP of Service Provider business at Interoute.
In total, the company now owns 230km of duct routes through Amsterdam, and more than 275 route km of fiber optic cable.
Earlier this month, Interoute announced plans to acquire its competitor Easynet – a managed hosting business with more than two decades of history - for £402 million (US$618m).
Here's Interoute network rendered as a train map: