Internet Initiative Japan (IIJ) is set to break ground on a data center campus in the city of Shiroi, the first phase of which is expected to come online in spring 2019.
The site on which it will be built spans 40,000 square meters (430,550 sq ft) and can reportedly provide up to 50MW of power capacity, though the company has not disclosed tecnical details of the facilities themselves.
Like building blocks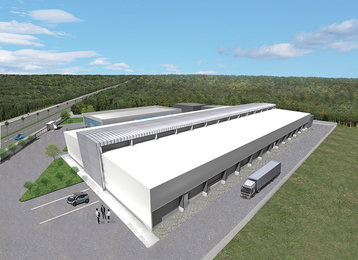 The Internet access, cloud and network service provider said it would be building the campus module by module, to allow for incremental expansions based on demand. This way, the company claims, each module can be built rapidly and at a low cost.
Another one of the company's sites, in Matsue, is a container-based modular campus -  it was the first of its kind in Japan when it launched in 2011. Two years later, IIJ doubled the size of the deployment to 48 containers, and also increased the power capacity twofold.
While such a construction model has advantages in terms of speed and ease of deployment, it can also have its drawbacks.
French hosting company OVH learnt this the hard way, when an electrical fault caused and outage at two of its Strasbourg data centers, built into shipping containers. The issue was caused by a lack of redundancy, which the company said was a consequence of the haste in which the facilities were built.
With its latest campus, IIJ is aiming to reach a PUE below 1.2, with free air cooling technology and intelligent systems for energy and cooling control.
The company plans to implement automation and machine learning technologies throughout the facility for fault detection, as well as for a range of operational tasks, patrolling and monitoring.